---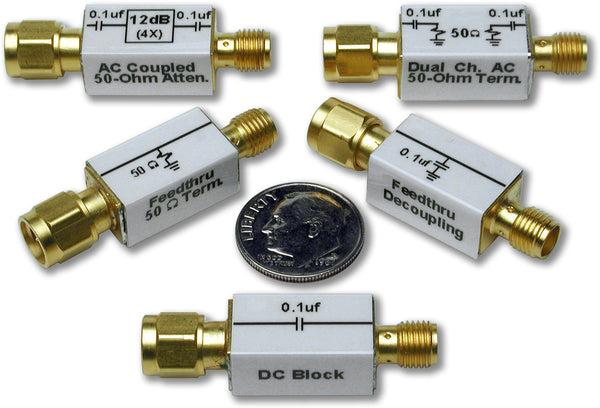 Applications:
Features:
20 dB/10x attenuation

SMA Male/Female I/O Connectors for inline use with no cabling required
20K nominal impedance
Description
The PRL-DCX-20dB-20K is an inline attenuator for use in low-current applications. The 10:1 (20 dB) attenuation is suitable for attenuating non-standard logic signals for use with our comparator modules.
To build your own attenuator, please see our Signal Conditioning Kits and our Custom Attenuators application note.